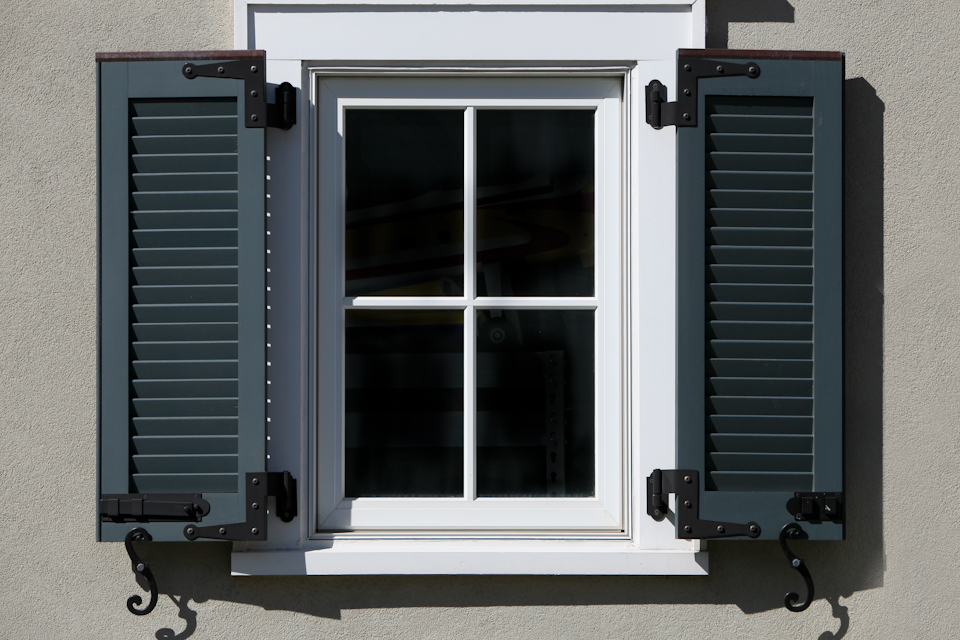 Historically, shutters were used to control light, temperature and even to protect costly glass in the middle ages.  The use of shutters has evolved and so has the materials used to make shutters. Some of the early shutters were crafted from marble. Today, many people have no idea what their shutters are made from or even how. We feel that knowing is key to making the right decision.
We offer two classes or series of shutters, Premium Series  and our Elite Series . They range from the entry level to the most exquisite shutters crafted anywhere in the world.   The attention to detail and craftsmanship are unparalleled in the industry within each series. The key differentiating factors are material type, finish, size and functionality. Also, within our Elite Series, you have the flexibility of historic replication, custom design and or limitless size and application.
Within each series you are able to choose from the widest range of architectural standards and styles of shutters. Our styles range from working louvers, raised or recessed panel to signature or ornate insignia panel shutters.
As you are considering the use, application, climate and functionality, your choice will become clear. We are firm in our belief that you cannot put a square peg in a round hole nor should you put any old off the shelf shutter on your home. We take the selection and specification process to a whole new level and that level is where you find the best performance and best value.
Shutter Styles (click to visit):

Louver shutters, Panel Shutters, Colonial Shutters, Combination Louver and Panel Shutters, and Board and Batten Shutters
Request a quote today and you will see why we make it E-ZEE.