All Premium Series shutters are 1-1/8″ thick and built from either a premium grade of cedar or white pine.  They are built to order.    They are available in louver or panel shutters with square sticking.  Raised panel shutters are also available with a colonial sticking.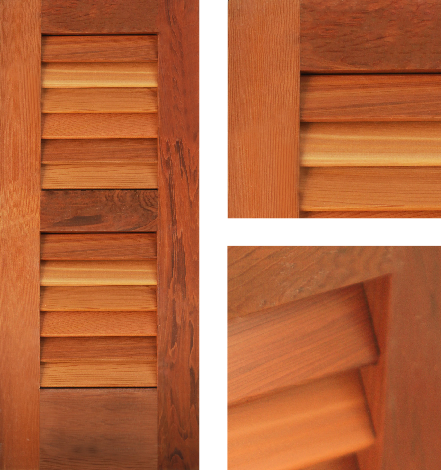 PRODUCT DETAILS:
Height and Width: Any size
Species: Pine or Cedar
Thickness: 1-1/8"
Styles: Louver, panel, combination
Finish: Unfinished or factory primed
Hardware: Complete hardware selection available
Panels: Millennium™ rot and termite resistant panels are standard and optional cedar panels are available with cedar shutters.
Premium Series shutters are a superior line of fully customizable shutters made with the highest quality materials.
Request a Quote:
Premium Series Louver PDF               Premium Series Panel PDF